Our mission is to enhance the products of our land with respect for environmental protection and family tradition.
---
Innovative techniques allow us to work in a sustainable way, reducing and eliminating the environmental impact by reusing production waste as fuel, fertilizer and also as a supplement in animal feed. Moreover, the company obtains from the photovoltaic system the necessary energy for the production process, thus reducing the water consumption and improving the quality of the final product. Our main concern is to constantly improve and develop a product that reflects the quality standards required by consumers; because the customer is the heart of our daily commitment.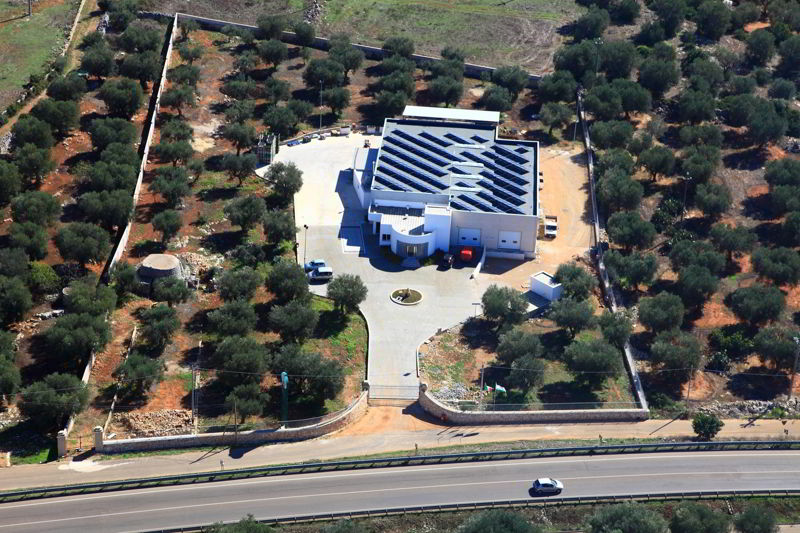 The family tradition has played a key role as we have always tried to improve the product, from the tree to the production and subsequent storage, which takes place under controlled temperature in stainless steel tanks. Our oil is retained under nitrogen so that the company can ensure a high-quality product during the storage and packaging phases.

One of our strong points is the proximity to the sea that offers a microclimate favorable to the plant in addition to the passion with which all family members and employees devote to their work every day in order to achieve the highest quality product.